Environmental impact
We're on a mission to make a positive impact on the planet — one that'll be felt now and for generations to come.
Championing goodness from farm to fork and beyond
To make change happen, we focus on a few specific areas.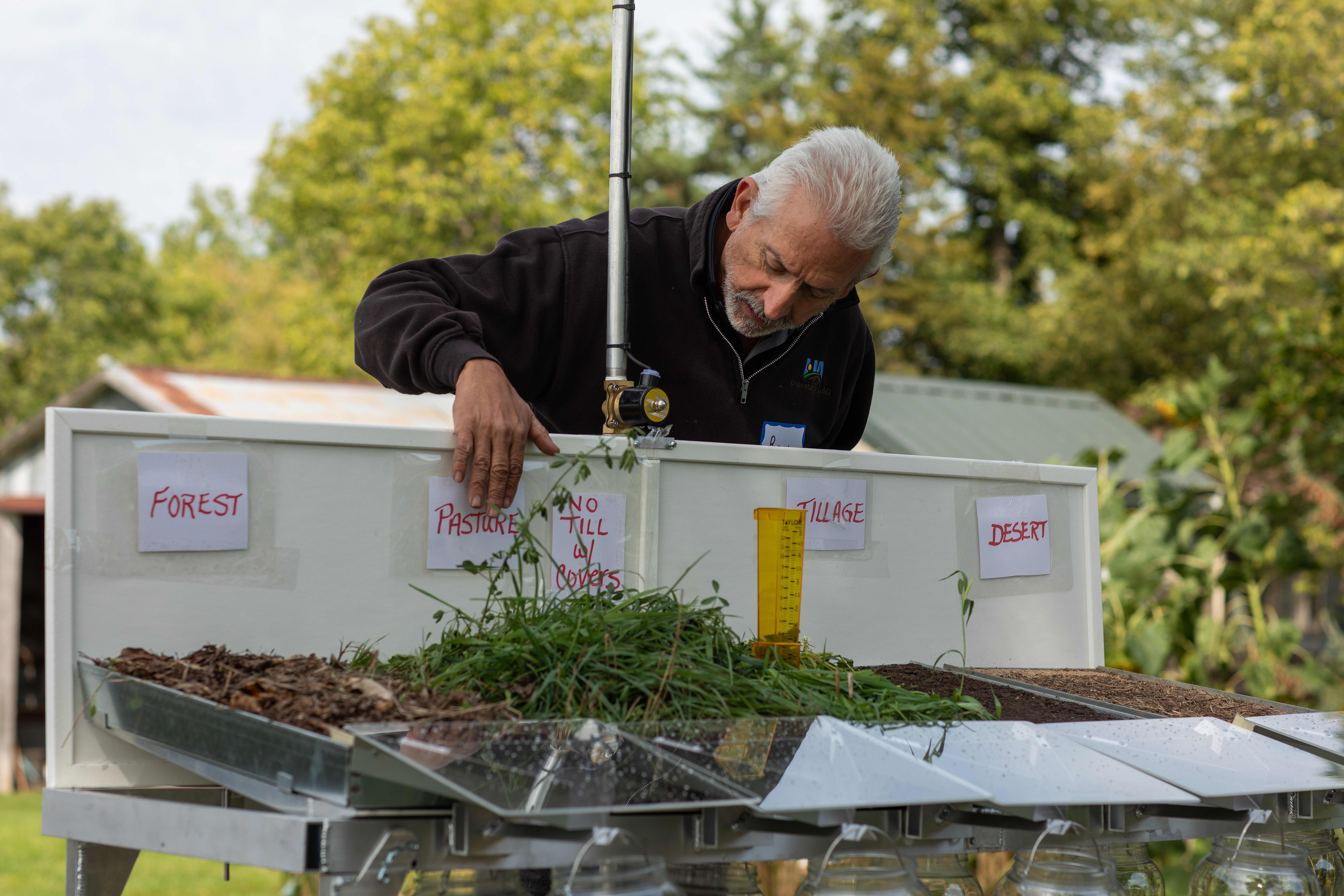 Food made right
We're in collaboration with farmers, organizations and communities to make change across the entire system, and inspiring others to do the same.
Discover how we're planning to meet our goals and keep our promise to the planet:
Climate change: We're taking urgent climate action – reducing GHG emissions within and outside of our direct operations – from farm to fork and beyond.
Regenerative agriculture: We were one of the first companies to make a bold commitment to advance regenerative agriculture. We're partnering with farmers in key regions where we source ingredients, advancing science and measuring outcomes.
Water: Farms that grow our ingredients depend on water and as a food company, we depend on water. We're taking action to be good water stewards, improving water efficiency and quality,
Packaging: We're reducing the environmental impact of packaging by increasing use of recycled materials, innovating to make our materials better, and leading through external collaboration.
Zero Waste to Landfill: We're reducing and diverting food waste within our owned manufacturing facilities. We take a broad approach to addressing food loss and waste, which contribute to both environmental and economic challenges.
Renewable Electricity: We are an active corporate participant in the Climate Group's RE100 initiative. General Mills has pledged to achieve RE100 globally by 2030.
Energy Efficiency: We are continuously implementing energy efficiency initiatives at our supply chain facilities that both support our environmental strategy and meet financial guidelines.
Sourcing: In 2020, we successfully achieved sustainably sourcing our 10 priority ingredients, though our work continues to ensure access to high-quality ingredients and broadening consideration of the social, economic and environmental context in which it is grown.