Cheerios
Say good morning to America's favorite little Os. Always oats. Always heart healthy.
Visit website
Good goes around
From your first finger food, to helping lower cholesterol, Cheerios has touched the lives, and breakfasts, of millions by spreading heart-healthy cheer since 1941.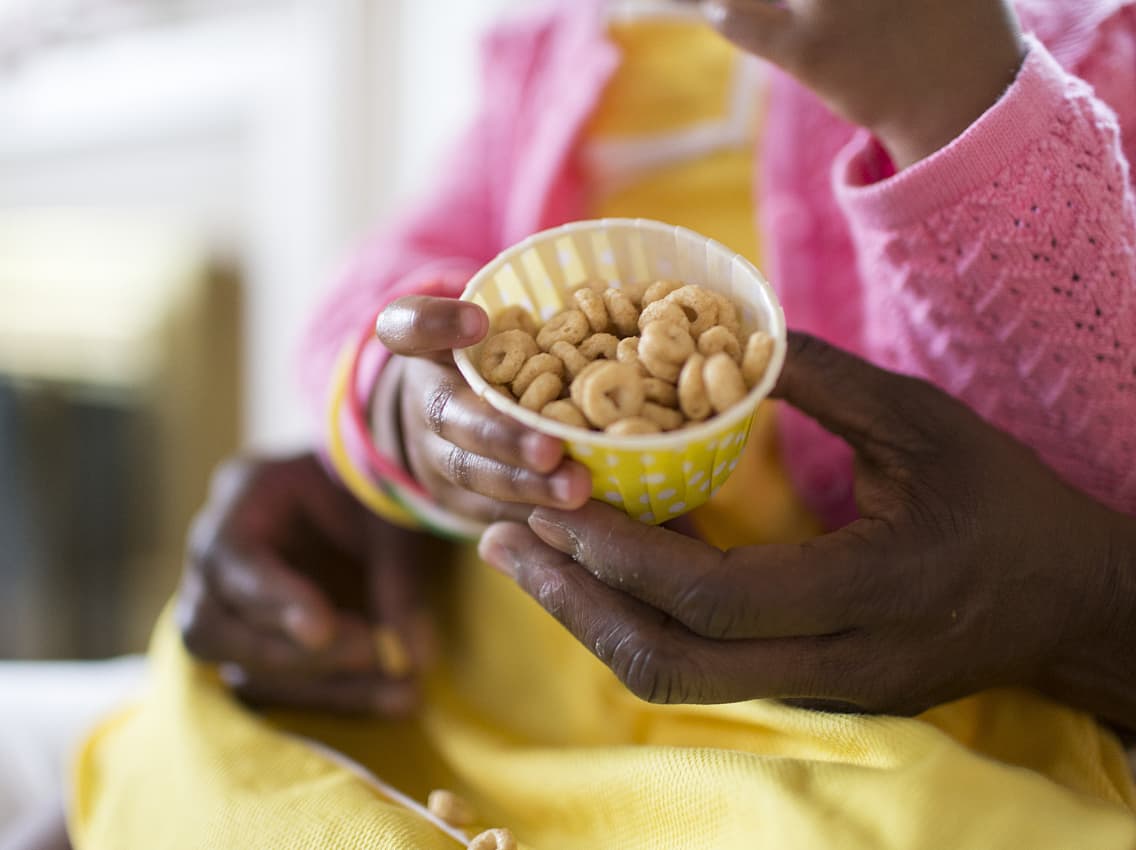 Food that matters
We put the best ingredients in every bite so that everyone can enjoy a bowl of Cheerios.
100% whole grain oats

Real honey

Gluten free
Fun facts about Cheerios
These cheery little Os have quite the story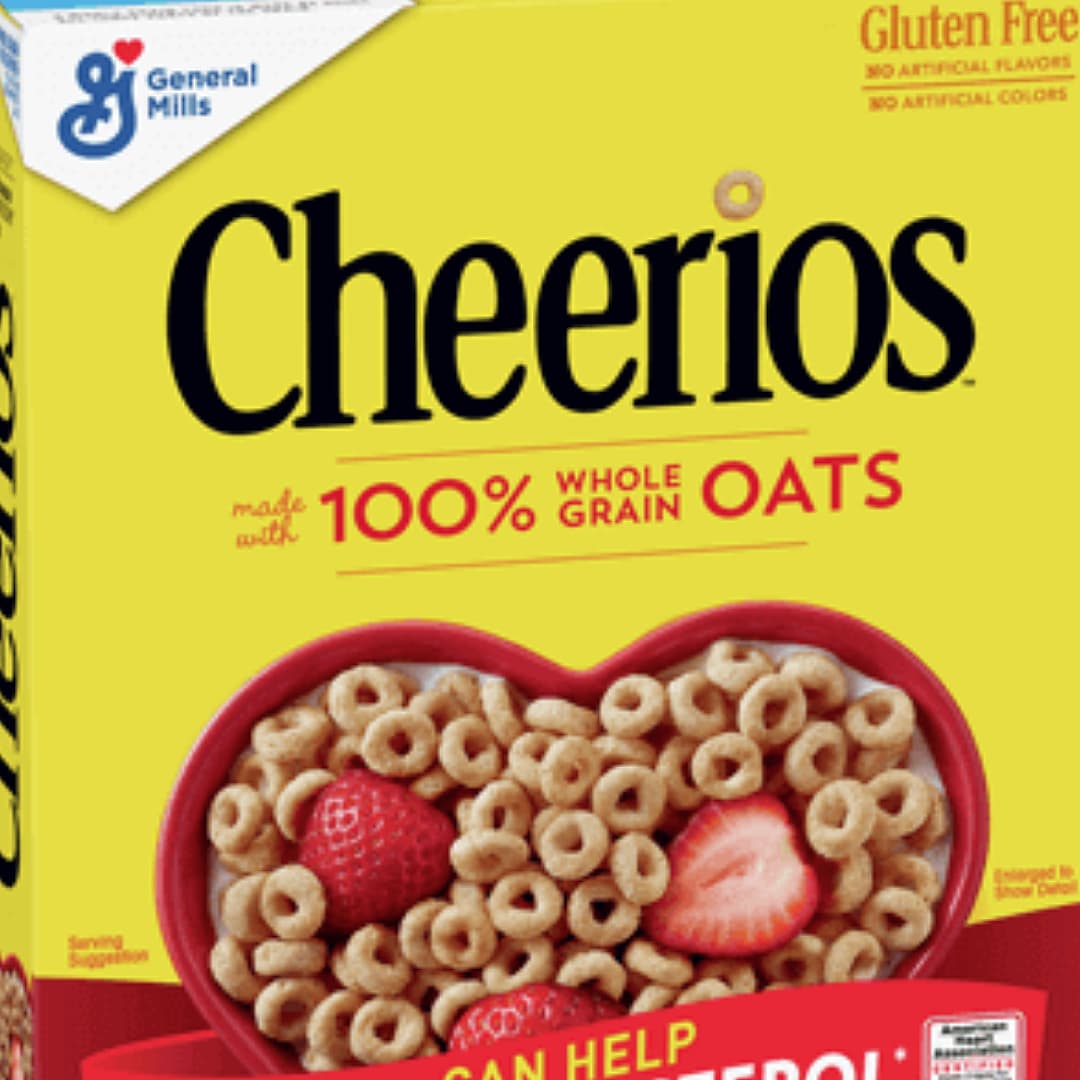 The yellow box makes some friends
Today there are dozens of varieties, but until 1976, Cheerios only offered the original recipe.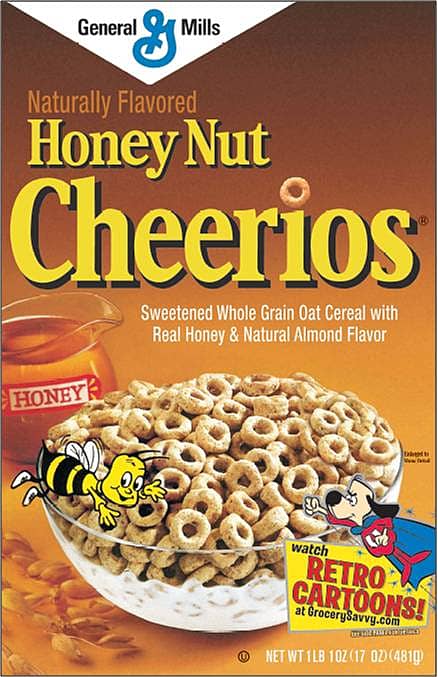 Original Cheerios meets its match
Cheerios were surpassed as the nation's best-seller in 2009 by none other than Honey Nut Cheerios.
The "Cheerios effect"
In physics, floating objects attracting to one another is known as the "Cheerios Effect."
Always oats since 1941
Cheerios was introduced on May 1, 1941, as CheeriOats. Then in 1945 it was shortened to Cheerios. Since then, the name has remained unchanged and so have the whole-grain oats in every bowl. Today, these tasty little Os are one of the most iconic cereal brands in the U.S.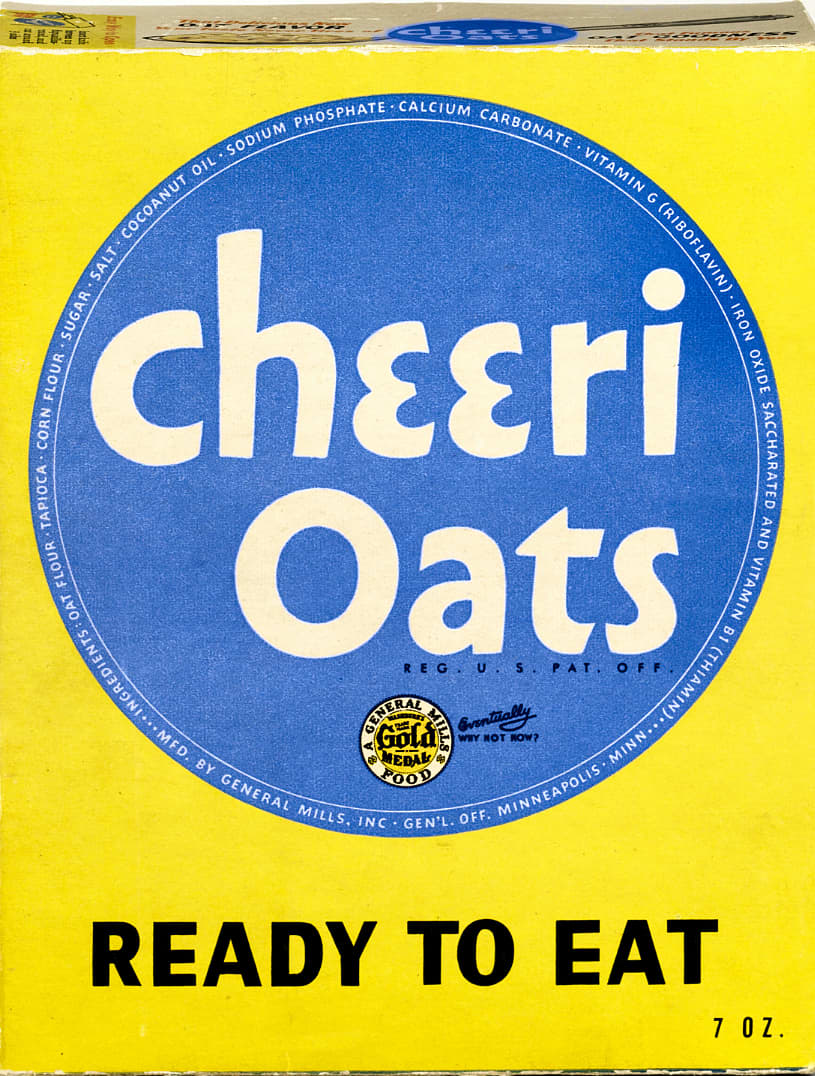 Did you know?
The importance of whole grains

Nine out of 10 Americans don't get the recommended three servings of whole grain each day.

Farm to bowl

Cheerios partners with local farms to bring you the very best oats.
Cheerios' Passions
Cheerios stands for more than just cereal. Discover some of the iconic brand's passions.